Register for free to watch this event.
If you have already registered, you can access TRU Online via the link in any of our emails.
If you haven't received an email, click here.
8 May 19:30 [UTC +9] ~15 August
Takao
Kawaguchi

Selection: Un Certain Regard
Yuki
Kobayashi

—Ice Cream Torch / Ceremony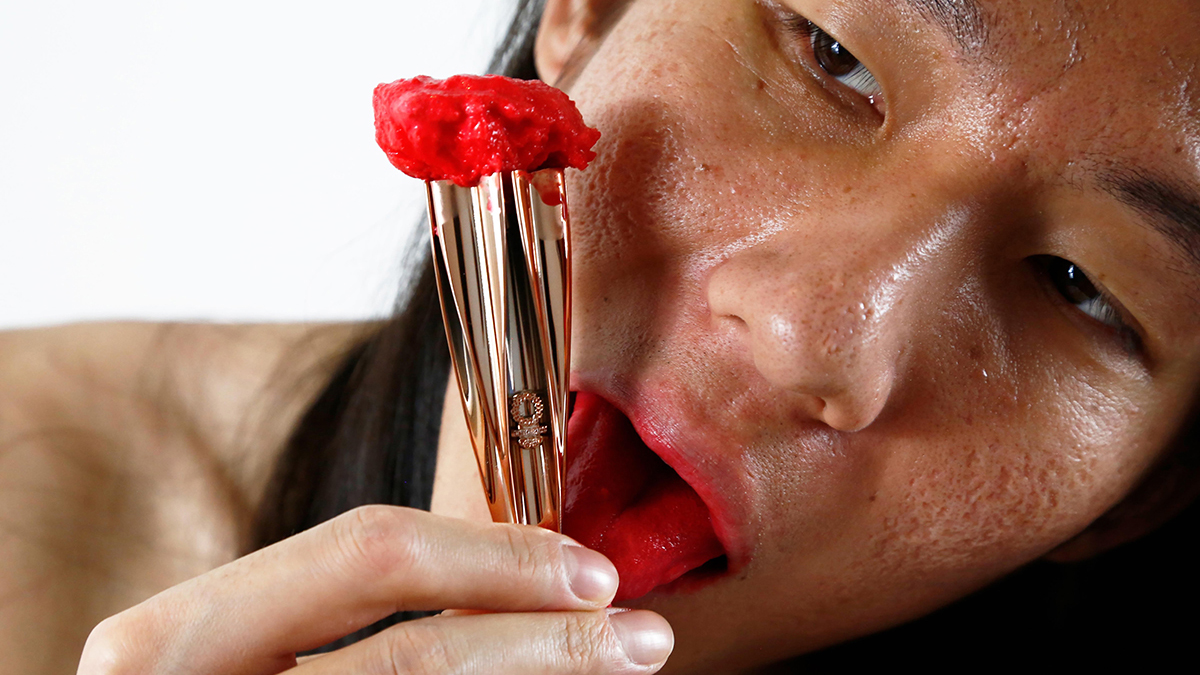 Ice Cream Torch Relay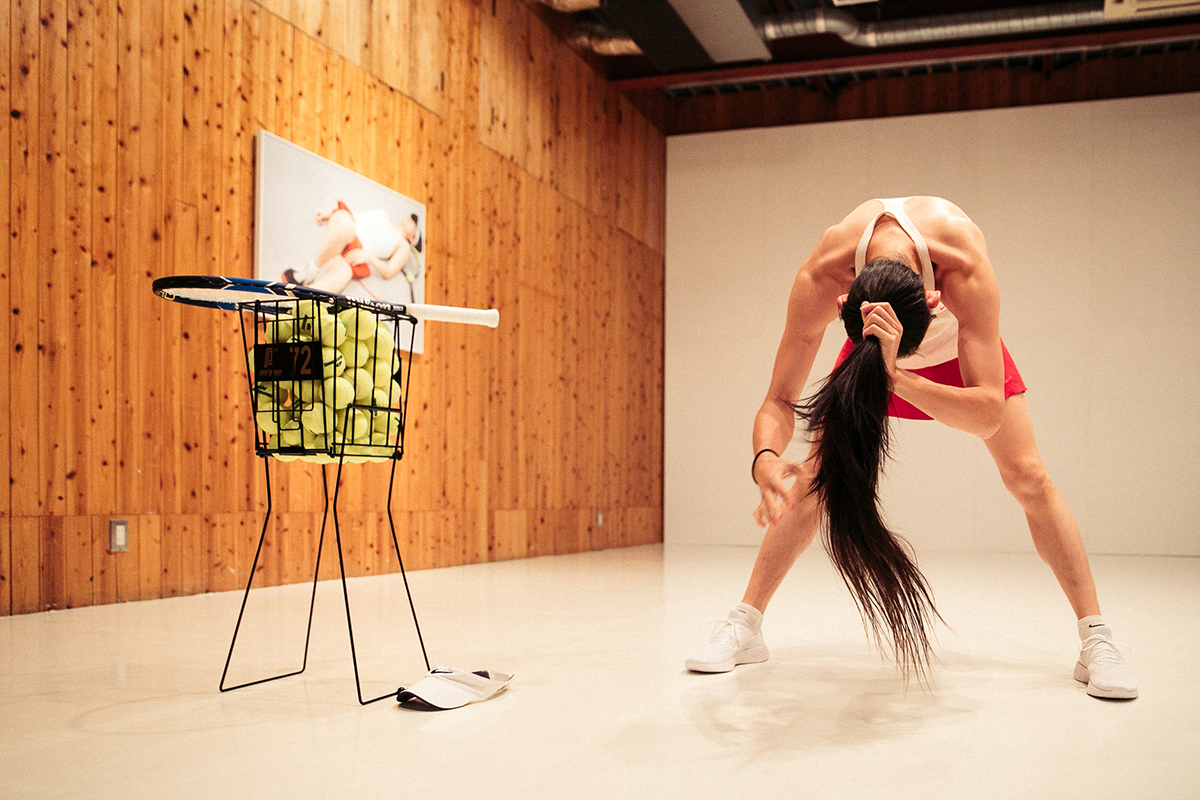 DNA Maria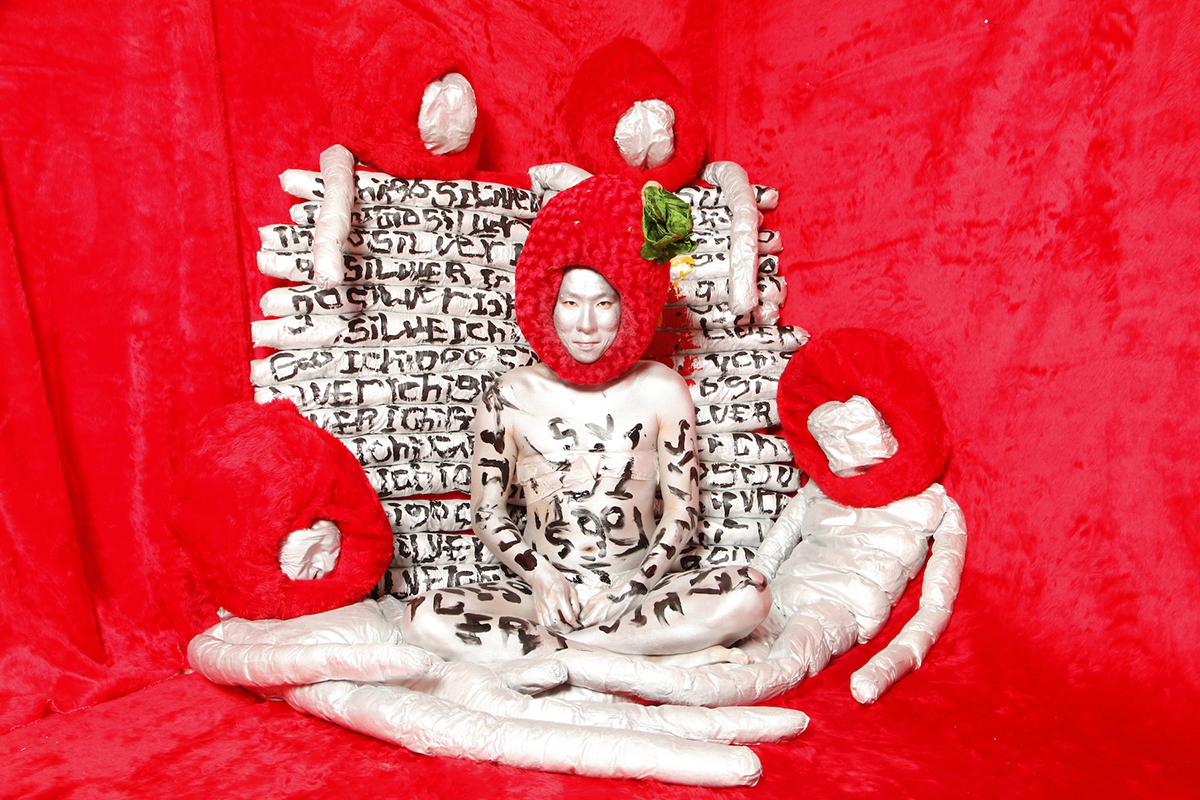 Domestic Conversation
Artist statement
Ice Cream Torch / Ceremony is the newest in my Life of Athletics project that I have been working on since 2014, and works in conjunction with a photography trilogy: Ice Cream Torch / Flag, Ice Cream Torch / Relay and Ice Cream Torch / Flame. This piece makes symbolic use of a wedding dress flowing down stairs connecting the ground level to the underground, and a song from the 1981 film Chariots of Fire. Tackling the authoritative framework of sports competitions and contradictions in commercialising amateur athletes, I consider the true meaning of "sports for peace" by questioning the sexism of misogynistic remarks by Japanese politicians.
Yuki Kobayashi
Takao
Kawaguchi

Selection: Un Certain Regard

Butoh, which began in Japan in the 1960s, has influenced many artists across borders and genres. For this series, performer Takao Kawaguchi—known for his bold foray into the world of Butoh with About Kazuo Ohno—has commissioned artists who have been inspired by the experimental spirit of this dance form. A program of rich performances that transcend the boundaries of dance/theatre/music/film and art, this series aims to explore what "Butoh" is and what it may become.
This program is filmed at the Former Hakubutsukan Dobutsuen Station, a historic underground station built in the 1930s by Keisei Electric Railway that was designated an "architectural structure of historic value" by the Tokyo Metropolitan Government.
In cooperation with Keisei Electric Railway
Trailer

Artist

Yuki

Kobayashi

Visual artist and performance artist, born in Tokyo, 1990. Studied abroad in Hawaii before moving to England in 2010. After graduating from Central Saint Martins, he completed a masters in performance at the Royal College of Art in 2016. Using his body to question gender, disability and racial stereotypes, he contests the inconsistent social codes of freedom and equality, and creates performances that explore the meaning of human existence. He has performed at numerous Japanese and international art exhibitions, theatres and festivals.




Credits

Film Production

NPO LAND FES

Stage management

Takashi Kawachi

Lighting Design

Noriyuki Mori (balance,inc.DESIGN)

Photography

Tatsuhiko Nakagawa,

Yulia Skogoreva