Available until 15 August
Takao
Kawaguchi

Selection: Un Certain Regard
Pechika
Satoh

—The Butterfly Dream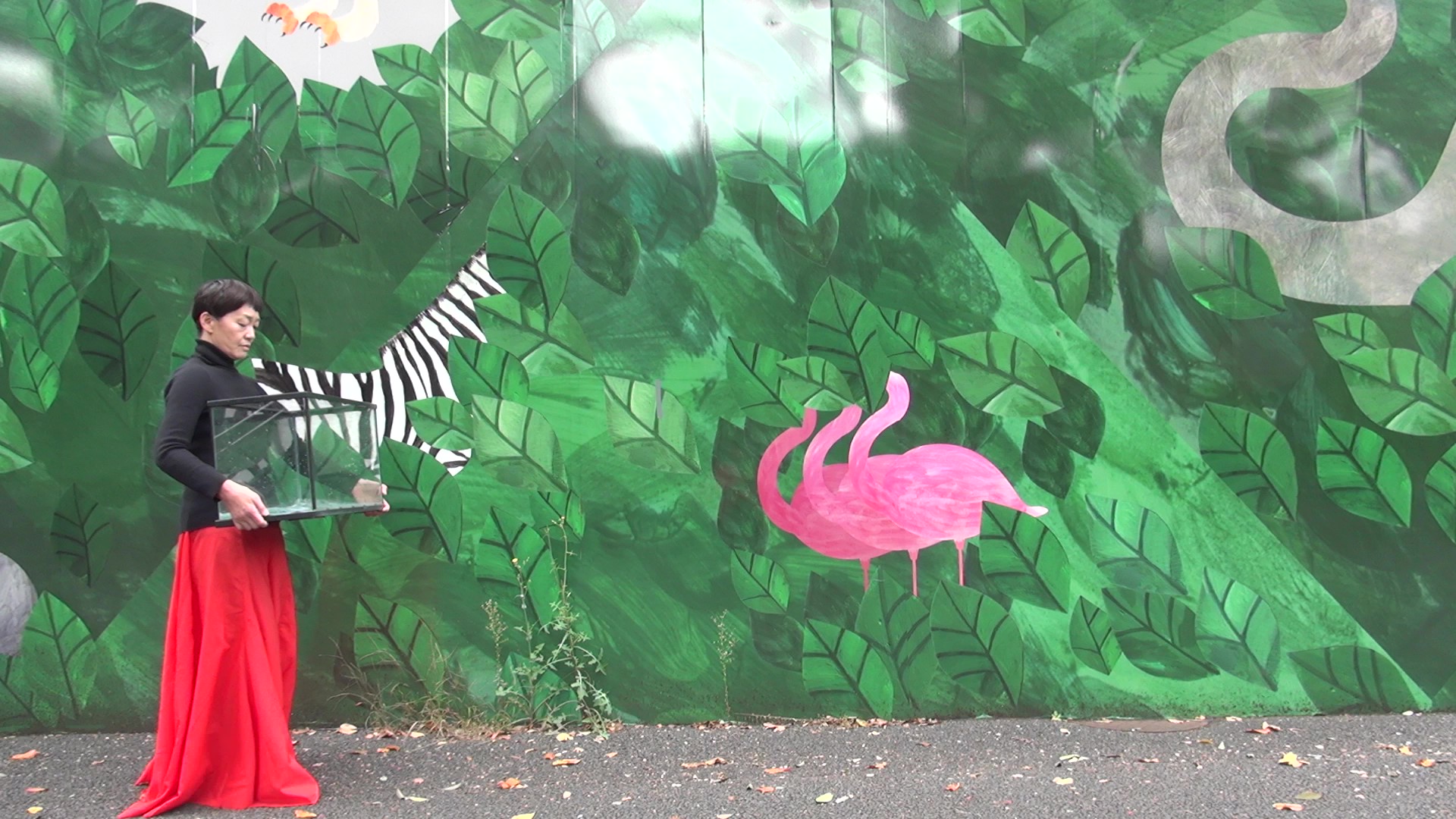 『花よ蝶よ』地上編~上野公園大噴水~(2020)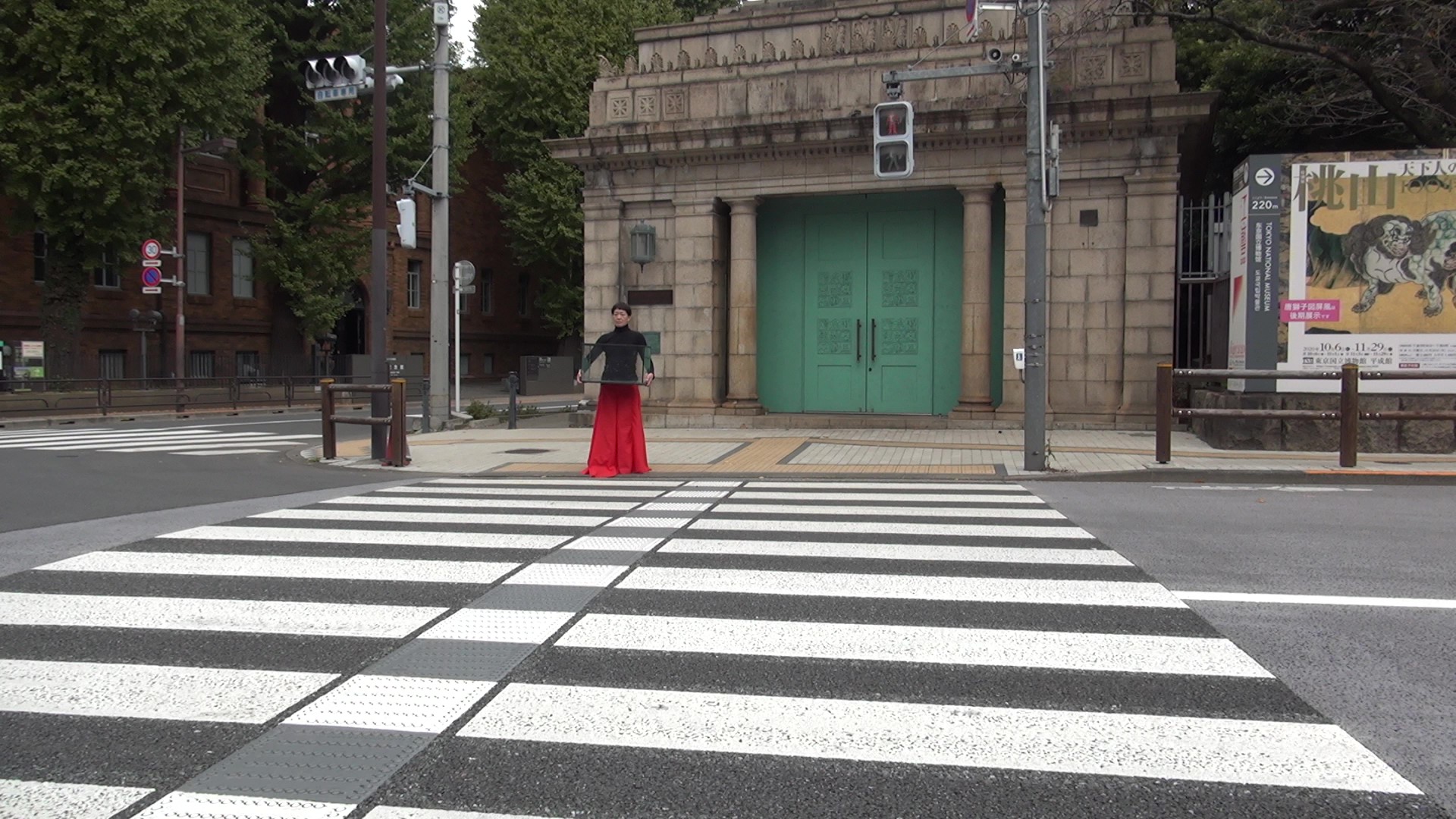 『花よ蝶よ』地上編~上野公園大噴水~(2020)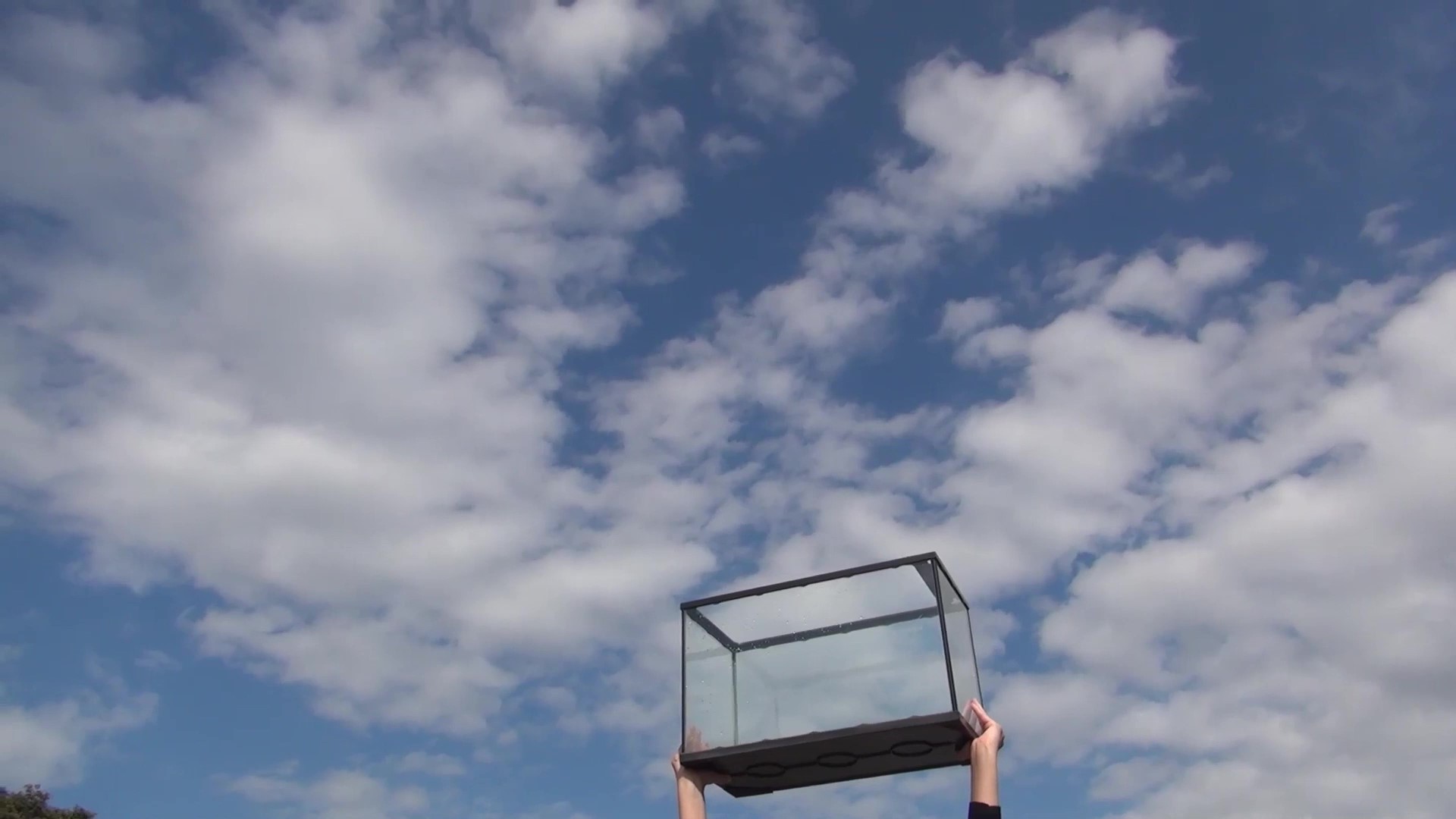 『花よ蝶よ』地上編~上野公園大噴水~(2020)
Pechika
Satoh
, an artist admired by many for her introspective performances, performs her latest solo. After going down the stairs of the Former Hakubutsukan Dobutsuen Station carrying a fish tank, she plays with water in the underground space, and eventually transforms from a larva into a butterfly wearing a giant sunflower, and heads up to the surface. A quiet, thrilling video performance that transforms the relationship between ground and underground, life and death, and inside and outside.
Artist's Statement
In a single moment, the visible and invisible worlds flip like a large glass. Down underground, a dry sunflower rattles like a sundial, and the inside fills, overflowing, until it eventually becomes outside.
When this project was postponed last year, an "Above Ground ~Big Fountains~" version was filmed at Ueno Park.
This time, the "Underground ~Underground Amusement Park~" version is performed.
A dead butterfly dreams upon the asphalt.
Uninterrupted, the funeral procession goes on.
Funiculì funiculà, receive a sky burial,
up towards the sun. Chase after the procession,
to the underground amusement park.
* Fish tank: An item to visualise a "body cut apart".
On the act of "to carry, to place": An act to confirm presence and absence (heaviness, lightness).
Life and death are intermingled, and the mourning continues.
Pechika Satoh
Takao
Kawaguchi

Selection: Un Certain Regard

Butoh, which began in Japan in the 1960s, has influenced many artists across borders and genres. For this series, performer Takao Kawaguchi—known for his bold foray into the world of Butoh with About Kazuo Ohno—has commissioned artists who have been inspired by the experimental spirit of this dance form. A program of rich performances that transcend the boundaries of dance/theatre/music/film and art, this series aims to explore what "Butoh" is and what it may become.
This program is filmed at the Former Hakubutsukan Dobutsuen Station, a historic underground station built in the 1930s by Keisei Electric Railway that was designated an "architectural structure of historic value" by the Tokyo Metropolitan Government.
In cooperation with Keisei Electric Railway
Trailer
Artist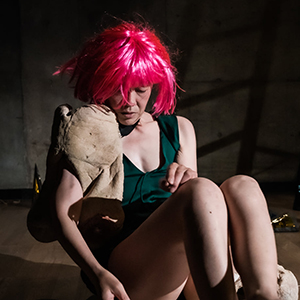 © Tomoko Kosugi
Pechika
Satoh
Born in Ehime prefecture, 1965. Started ballet in high school, and became involved in jazz dance and dance shows after moving to Tokyo. Began a solo career in 1995. She has appeared in dances with Un Yamada Co., Dance Company Nomade-s, and the Kaiza Butoh group. In 2006 she formed the group Sugar Rice Center (SRC) with Koichi Iida and Takafumi Nakagawa. She has also collaborated with photographer Akihiko Iimura. She has worked on Dance Dog with Masako Fukaya since 2012, and appeared in Takao Kawaguchi's TOUCH OF THE OTHER in 2016. She studies, and bases her work on yoga.
Credit
Artist
Pechika Satoh
Guitar
Hayato Mochizuki
Cameraman
Ryo Sakemoto
Stage Manager
Takashi Kawachi
Lighting Design
Noriyuki Mori(balance,inc.DESIGN)
Filming
Masabumi Kimura
Sound
Ryotaro Miyasaka
Post Production
Ryo Sakemoto
Filming Coordinator
Dai Matsuoka
Filming Cooperation
NPO LAND FES
Photography
Tatsuhiko Nakagawa, Tzvasa Wada